Be Our Guest
DINING AT ISLAND PLANTATION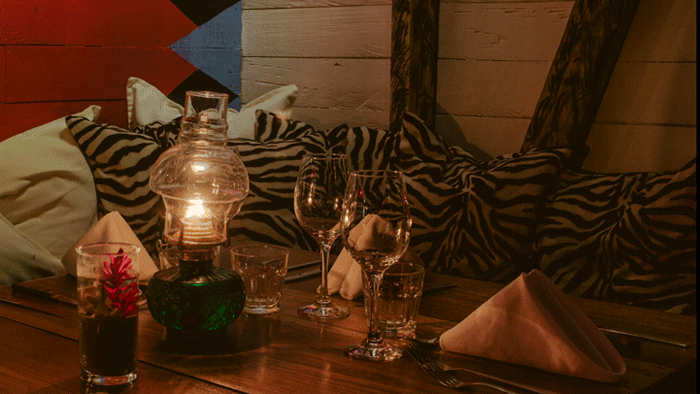 Really, what is a vacation without delicious food and drink? At Island Plantation we've designed for you a tasty combination of choices. Choose the casual Beach Club for delicious lunches, The Terrace for gourmet dinners, and La Pizzeria for incredible pizza and homemade pastas.
Welcome!
The Terrace

For the early risers the day starts with self-serve bottomless coffee and a wholesome breakfast served a la carte from 8-10am. Our breakfast menu includes omelettes, eggs-your-way with all the trimmings to Pancakes, Continental and Cereal, all included in your room rate.
Casual a-la-carte lunch is served from 12-3pm. Choose between light appetisers and salads to yummy sandwiches and daily lunch specialties.
Island Plantation's fine-dining restaurant specializes in casual yet stylish and romantic barefoot dinners. Our incredibly talented and creative Chef has hand-picked some of the best from his soon-to-be-published Cookbook and crafted a small exciting menu for our main restaurant which is fast becoming a top choice for dinners in Bocas. Expect well-crafted wine lists, a full cocktail bar, and surprise Tasting Menu's and Specials using only the finest and natural ingredients.
Sundays are Brunch Days at Island Plantation!
On Sundays, join us for Mimosas, Chocolate Chip Pancakes and Eggs Benedict along with our other delicious, prepared to order breakfast items -included in your room rate. Only at Island Plantation!!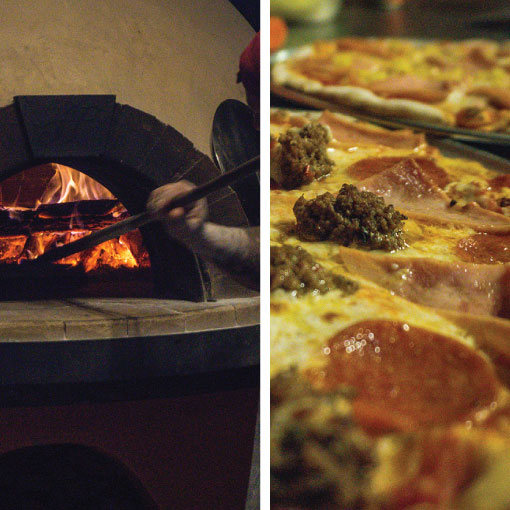 La Pizzeria

The perfect setting in a lush garden with tiki torches and a view of our wood burning authentic Italian style oven. Savor the perfect Neapolitan pizza, our homemade pastas, and other simple delicacies. La Pizzeria is the perfect gem for a casual dinner or perhaps just an evening snack.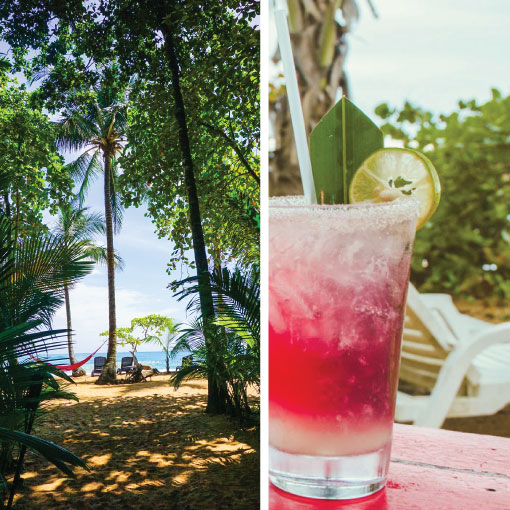 BomBom Beach Club

BomBom is a fun Beach Bar & Restaurant that sits right in front of the Caribbean Sea steps away from Island Plantation Resort. Here you can enjoy your favorite cocktails and beverages, indulge in delicious barefoot lunches and early daily dinner specials. You'll find full waiter service throughout the Bar area, including on the beach loungers.
DINING IN TOWN OR WHAT ABOUT A NIGHT OUT?

A $15 taxi ride (price tend to be higher late at night) will bring you to town and the bustling young back-packer-style town-center. Although most of the restaurants in town cater primarily to the budget minded traveler, you can find some other good options. Please feel free to check with us for our recommendations. Party the night away? No problem! We can connect you with taxi drivers that will safely take you into town and bring you back in the wee hours of the morning. The night scene in town is young, fun, informal, and can definitely get a bit wild when crowded.